3 Ways to Keep Your Retail Partners Excited & Engaged
Using the right strategies and techniques can be the foundation of a strong, long-lasting partnership between your brand and your retail partners. Research has found that less than 50% of consumers can recall which brand of furniture they've purchased; an alarming number when compared to other industries. So, making sure your brand stands out in a saturated environment is essential to its survival, and we're here to make sure you know how to accomplish that.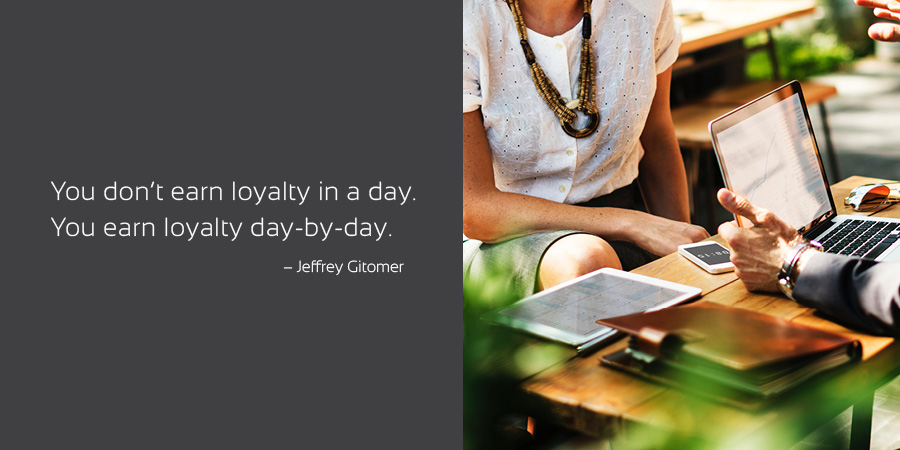 1. Give them the rundown
Instead of dryly explaining your products and their features and benefits, promote an emotional description about your brand or product. Create a story that generates a strong feeling, something memorable; because, unlike your average product description, that story is going to stay in their minds. Emphasizing other unique aspects of your business, like customer support or lifetime warranty, are other good ways to draw attention away from the price tag.
This Wesley Allen's video is a perfect example of how to effectively accomplish that.
2. Give them the tools to succeed
Dealer locator
Making sure your customers can easily find out where to buy your merchandise with the click of a button can be the deciding factor for them when choosing which product to buy.
Here's a great example of a dealer locator on Maxim Lighting's website.
New product launches
Customers aren't always aware of everything that's happening with your brand, so it's your job to make sure they are up-to-date. Social media, blogs, and email marketing are effective ways of conveying that type of information.
Supply brick and mortar retailers with accessories and in-store promotional material
When selling at brick-and-mortar retailers, your primary objective is to be seen. Make sure your partners have all of the necessary tools to succeed by providing them with in-store promotional materials. Window stickers, banners, counter cards and flyers are great for brand micro-interactions and can be cost effective. (Digital) Catalogs and kiosks, as well as mobile apps, despite being a higher initial investment than the former, are more effective tools used to boost sales through a longer lasting experience that takes place before, during and/or post product interaction. In 2015, Burt's Bees noticed its products in some retailers weren't selling as much as in others. Through research, they found out their product placement, which is a key aspect of in-store sales, wasn't ideal: products weren't able to be seen. They fixed the issue by customizing in-store displays and/or signage for each retailer, and they had an instant boost in sales. Good product placement supported by signage or banners will draw attention to the product while maintaining the brand's personality and visual flow with its surroundings.
Online Asset Management
A web-based marketing and sales asset management hub helps you automate and solve many of the communications distribution challenges of marketing operations. From your retailers who may need a copy of your digital catalog or product images to your sales team that may need to download and share an important presentation. A good marketing tool or solution will enable a closer and clearer interaction with your retailer by providing web-to-print and marketing on-demand systems that offer a faster and cost-effective way to localize, centralize and distribute your marketing materials across the world. Many come with a variety of reporting capabilities. A dedicated furniture branding agency may be able to help your marketing and sales department develop and integrate a customized solution that is specific to your workflow and that will facilitate your internal process, saving time and money.
Market Development Funds (MDF) or co-op funds
If you want your brand to succeed, you have to make sure your partners succeed, too. Sometimes that happens without much effort, but at other times you have to give them a little boost, like doing strategic local advertisement to create awareness. Today, in the United States, there are approximately 4500 active MDF programs moving more than $50 billion, yearly. That measure benefits your business as much as theirs, so look at it as an investment, not an expense.
3. Keep them engaged
Incentive B2B campaigns
Don't forget businesses also need to be reminded of how great your brand is, just in a different way. Unlike B2C campaigns, that focus only on emotions, B2B campaigns also have to be objective and direct, logically showing the benefits of the product in question or the benefits of working with your company. Businesses need logic to set the parameters of their decision as they have only one thing in mind: profit. Ultimately, their emotions will also weigh in as they will need to feel some degree of familiarity, comfort and trust. Making a successful B2B campaign that stands out and makes an impact is no easy task, but the revenue it helps generate is worth the effort.
Cross-promotional content
Another great way of promotion is to partner up with companies to promote your brand, or vice-a-versa, in a way that's beneficial to both. It's like making new friends, but in the business world. Once optimally strategized, executed and managed, cross-promotions are extremely effective and lucrative for both companies and, in the best case scenario, they're also cost-free.
Special programs
As a furniture manufacturer, a mystery shopper program can be an effective way to gather insights about your products and how well your retail partners are representing your brand on their showrooms. Do they have the necessary sales materials to properly and intelligently describe its features and benefits to their customers? Are they displayed properly? How knowledgable is the sales person? Based on these results it can be determined whether or not more educational materials are needed or if you need to update your P.O.P. materials. All of these will have a direct affect on yours and your retailer partners bottom line, so make sure everyone is on the same page.
B2B loyalty programs
Although B2C and B2B customers and campaigns are different in many ways, their loyalty programs are very similar. B2B organizations have a much smaller customer database, which means an easier, more accurate analysis of their customers, resulting in more effective campaigns. Tier incentives, member events, and immediate discounts are great ways to keep your friends happy.
Optimized marketing and advertising strategies are crucial in today's competitive world and these investments should be made use of to deliver much needed results. Putting all of these things into practice will increase your brand awareness, drive demand and give you a better share of the market.