How to Market with Mobile Messaging
Why your furniture business needs to be in the messaging game
Have you sent a message to anyone today on your mobile phone?
Have you checked your messages in the last hour – or in the last five minutes?
How many people have you seen glued to their phone screens in the last week?
Most people spend hours on our mobile phones every single day, and much of that time is taken up with messaging. From texting to Facebook Messenger, we're captivated by the frequent updates and immediate connections – and the dopamine rush they provide to our brains.
If your furniture company isn't marketing within that messaging space, you're missing out on a huge slice of the modern attention span.
Why Use Messaging Apps?
Your business can do a lot with mobile messaging. You can deliver information that is targeted to customers in certain geographical areas. You can provide product support and customer assistance. You can get people involved in your events, activities, and promotions.
The benefits of messaging apps for you and your customers are unique in the digital world:
· Quick and easy registration
· Simple to use
· High engagement rates
· Feel safe and familiar
· Messages automatically formatted
Messaging Apps Are a Marketing Goldmine
Marketing via mobile messaging is growing increasingly effective for several reasons:
1. It's easier for customers to react to promotions on messages (vs. emails and social media).
2. Companies can start one-on-one conversations with customers with ease.
3. Chatbots can efficiently and immediately interact with customers 24/7 and provide reliable, accurate information.
4. More and more people are using messaging apps, which have over 5 billion monthly users when combined.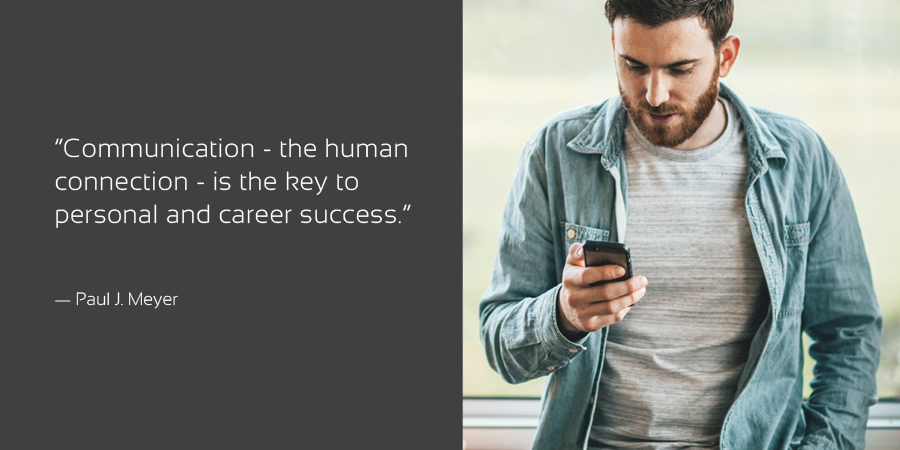 In fact, messaging apps have now surpassed social networks in global monthly active users. The four major messaging apps (Facebook Messenger, WhatsApp, WeChat, and Viber) now receive more traffic than the four big social networks combined (Facebook, Instagram, Twitter, and LinkedIn).
Yet barely 20% of companies are using messaging apps to connect with their customers. It's a lost opportunity, because:
· 61% of people say they appreciate personalized messages from companies.
· 63% value the option to pay with a messaging app.
· Over 50% say they're more likely to interact with a company if they can message it.
Get the Memo on Messaging Apps: 4 You Need to Know
Whether your marketing strategy requires local, global, or B2B messaging – there's an app for that:
Facebook Messenger
Facebook Messenger is by far the most popular messaging app in the U.S., with 105 million users (out of 1.2 billion monthly users worldwide). For many of those people, it's the only messaging app they know. People find Messenger easy to use and hard to put down. And almost half of all Facebook shoppers say they're open to buying from chatbots, which are becoming more active thanks to the app's marketing-friendly features.
WhatsApp
Active in 107 different countries, WhatsApp is the global favorite with 1.5 billion monthly users worldwide – that's 60 billion messages sent every single day. Chatbots and ads aren't allowed on WhatsApp, and message broadcasts are limited to 256 recipients. So marketers need to get creative with eye-catching status updates and hyper-targeted, one-on-one campaigns.
Slack
For B2B furniture companies, Slack is essential. With numerous team collaboration and productivity tools, the app is used as the main internal communications platform for many businesses – including 77% of Fortune 100 Companies. Join Slack communities that are relevant to your business and discover miniature target markets each group's "channels".
SMS (Text Messaging)
Don't forget about good old text messaging. SMS may be older than the messaging apps above, but with the right marketing campaign it can achieve much better results. Texting requires no internet connection, which makes it accessible anytime and anywhere to anyone with a mobile phone plan. Even better – it's lightning fast. This right-here-right-now functionality is ideal for quickly updating customers and promoting rush sales and "limited time only" campaigns.
Target Customers by Region with Geolocation
Geolocation is a feature of apps that lets you send messages to people in a certain geographical area like your neighborhood, your city, or your region. It's ideal for getting information to customers that are near the event you are promoting without bothering those that are far away.
You may have customers who live in New York, but they don't need to know about the five-hour flash sale at your store in Los Angeles. In fact, getting a message about it will probably be annoying.
Keeping your messages relevant to your customers' needs is important, and geolocation lets you tailor your communications to a specific set of recipients.
Master Mobile Messaging with Marketing Help from Furniture Branding
Put your brand in the space where everybody's already staring. Learn how you can capitalize on messaging apps and use them to increase your sales. We'll guide you through this unique marketing opportunity and help you achieve the results you want. Please contact the team at Furniture Branding online or by calling 818.714.2484.